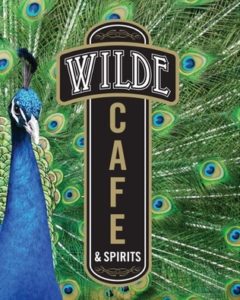 Thanks to our friends at Wilde Cafe & Spirits, we get to meet new folks like you, and do a fun give-away at the same time! Fill out the short form below and enter to win a $500 Gift Certificate to Wilde Cafe & Spirits. By filling out the form below, you agree to our terms and conditions (scroll to bottom to read.)
You'll be Invited to the Journey Home
In the next few weeks you will be sent a one-time message inviting you to come to a Journey Home Program, a one-hour event where you will learn how this nonprofit is using supportive housing to end the HIV epidemic. Don't worry, the Journey Home is not a fundraiser! It's how we connect with new volunteers, and build our network.
Prize Drawing Details
Our prize drawing will be held on Wednesday, July 26, 2017. We will select the winner randomly and will notify them via phone and email based on the information submitted using this form. Please read the full Terms and Conditions and Limitations of Liability below.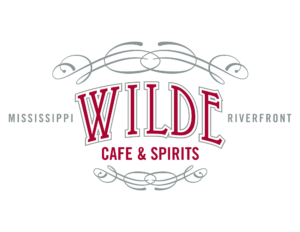 Special Thanks to Wilde Cafe for Their Sponsorship
Terms and Conditions: You must be 18 years or older to enter and currently residing in the states of Minnesota and Wisconsin, and not be a current employee, board member, or resident of Clare Housing. No purchase is necessary. Limit one entry per person. See full Limitations of Liability below.
Limitations of Liability: Clare Housing and Wilde Cafe and Spirits are neither liable nor responsible for: (1) any incorrect or inaccurate information, whether caused by entrants, printing errors or by any of the equipment or programming associated with or utilised in the Prize Draw; (2) technical failures of any kind, including, but not limited to malfunctions, interruptions or disconnections in phone lines or network hardware or software; (3) unauthorized human intervention in any part of the entry process or the Prize Draw; (4) technical or human error which may occur in the administration of the Prize Draw or the processing of entries; (5) late, lost, undeliverable, damaged or stolen post/mail; or (6) any injury or damage to persons or property which may be caused, directly or indirectly, in whole or in part, from the entrant's participation in the Prize Draw or receipt or use or misuse of any prize. If for any reason an entrant's entry is confirmed to have been erroneously deleted, lost or otherwise destroyed or corrupted, the entrant's sole remedy is another entry into the Prize Draw, if it is possible. If the Prize Draw, or any part of it, is discontinued for any reason, Sponsor in its sole discretion, may elect to hold a random draw from among all the eligible entries received up to the date of discontinuance for any or all of the prizes offered herein. No more than the stated number of prizes will be awarded. In the event that production, technical, seeding, programming or any other reasons cause more than the stated number of prizes as set forth in these Official Rules to be available and/or claimed, the Sponsor reserves the right to award only the stated number of prizes via a random draw among all the legitimate, un-awarded, eligible prize claims.
Questions? Please contact communications@clarehousing.org.