PROGRAM OUTCOMES
Community-Based Care Homes
33 individuals reside at one of Clare Housing's six community-based care homes.
6 residents experienced an improvement and stabilization of health and were able to move to a more independent setting, Clare Midtown.
Clients had a 97% adherence to their HIV/AIDS medication.
1 resident received compassionate, quality end-of-life care and/or hospice services.
3 residents, although disabled, maintained part-time employment.
Scattered-Site Affordable Housing
Clare Housing provided housing for 13 formerly homeless individuals and 8 formerly homeless families in the Project Cornerstone program.
85% of residents retained housing in our scattered-site housing program.
All individuals and/or families in the program received supportive services from Clare Housing staff in collaboration with HIV case managers to achieve housing stability and services coordination.
Supportive Housing
Clare Midtown opened in March 2011 and provided 45 low- income individuals with safe, affordable housing including 37 who were formerly homeless and 8 who were considered chronically homeless.
Clare Apartments provided 32 individuals with safe, affordable housing including 18 who were formerly homeless, 6 who were considered chronically homeless, and 8 needing low-income housing.
The average length of stay at Clare Apartments is 19 months. 6 residents have been living at Clare Apartments since 2005.
72% of the residents at Clare Apartments have been chronically homeless and achieved 2 or more years of stable housing.
A total of 80 residents, between Clare Apartments and Clare Midtown, received supportive services.
All Clare Housing residents received referrals to economic assistance and/or nutrition programs and help with completing applications for benefits.
2 managers, 10 resident assistants and 5 nurses were hired at Clare Midtown.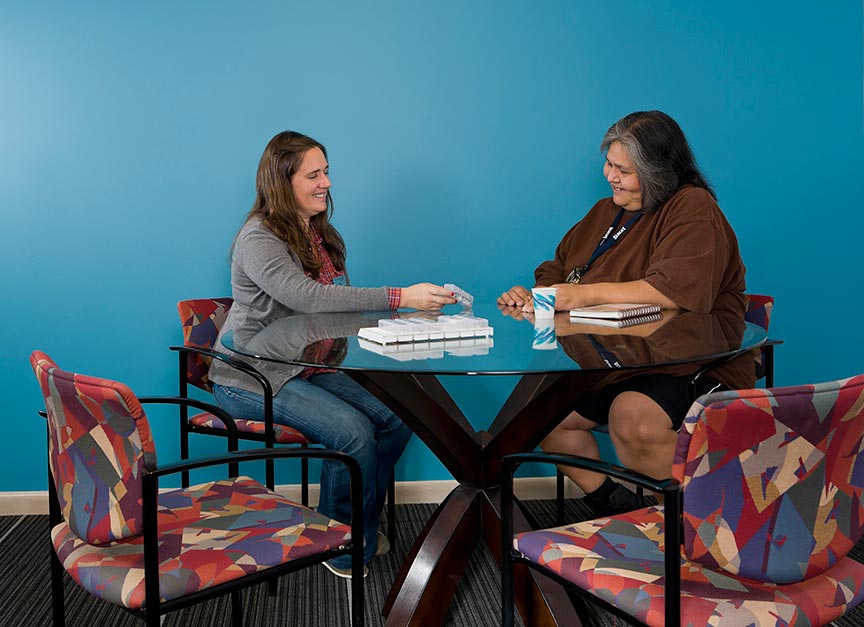 SUMMARY OF POPULATION SERVED
The residents of Clare Housing represent the diversity of people most impacted by HIV/AIDS in our community: 38% African American, 12% Latino, 6% American Indian, and 44% Caucasian; 17% women and 83% men; the average age of residents in our community care homes is 49 and in our independent living facility is 40; more than 50% have a mental health diagnosis; 70% have a history of chemical dependency; and 50% have been homeless at some point in their lives.

Warning: Invalid argument supplied for foreach() in /home1/clarhome/public_html/wp-content/themes/clarehousing/pg-report.php on line 173

CONSOLIDATED STATEMENTS OF FINANCIAL POSITION
ASSETS
Cash and investments
$583,346
Reserves and escrows
$493,440
Receivables
$449,417
Other assets
$181,962
Prepaid expenses
$142,285
Property and equipment net
$14,461,477
TOTAL ASSETS
$16,311,927
---
LIABILITIES AND NET ASSETS
Accounts payable
$584,032
Accrued expenses
$171,853
Accrued interests
$46,869
Deferred grants
$1,321,395
Debt
$7,070,729
Repayable advances
$1,396,970
Tenant security deposits
$22,360
TOTAL LIABILITIES
$10,614,208
---
Unrestricted net assets:
Unrestricted
$5,200,564
Temporarily restricted
$497,155
TOTAL NET ASSETS
$5,697,719
---
| | |
| --- | --- |
| TOTAL LIABILITIES AND NET ASSETS | $16,311,927 |
REVENUES AND SUPPORT
Program service fees
$2,066,009
Contributions
$238,640
Government grants and contracts
$394,577
Special events
$144,339
Rental revenue
$300,505
Developer fee
$210,000
Interest income and other
$8,082
TOTAL REVENUES AND SUPPORT
$3,363,152
---
EXPENSES
Program services
$2,865,227
Management and general accrued interest
$582,517
Fundraising
$202,898
TOTAL EXPENSES
$3,650,641
---
OTHER
Syndication costs
(67,695)
Contributions for capital campaign
$135,196
CHANGE IN NET ASSETS
(152,294)
---
| | |
| --- | --- |
| NET ASSETS, BEGINNING OF YEAR | $5,917,978 |
| NET ASSETS, END OF YEAR | $5,697,719 |