MY JOURNEY DOWN THE LONG ROAD — July 24, 2015
While in high school and college my finish line was literal, at the end of foot races.  At the age of fifteen I was in ninth grade and my high school's track coach saw that I had running potential.  He asked me to join the team.  His invitation made me feel needed.  I competed in track events.  The coach gave me encouragement and recognition that I didn't have at home.  He was my real father in those years.
The supportive notice given to me by the teachers and other students got me through those years when I did not enjoy much of the time I spent at home or in the community.  Many of the people I knew in high school are still my friends.  Two years ago I went to my class reunion.  I was also invited and attended the reunion for the class that graduated the following year.  Thirty-five years later, these reunions have been fun gatherings with sharing of great memories.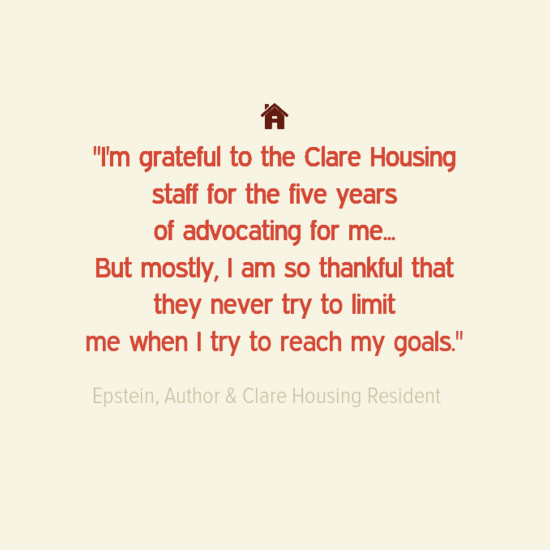 I really enjoyed track, and especially the 400 and 800 meter races, and the 1600 meter relay events.  Just before graduation, I set a new time record for the 800 meter race, which still stands today!  Being involved in athletics during high school helped me focus on my academics.  I learned perseverance, commitment and responsibility.  I learned to do school work while also training and competing.  At the same time, I had three jobs each summer and two during the school year.
My track skills rewarded me with a full scholarship to attend college.  A few days after high school graduation, I moved from a small city on one end of the state, to another on the opposite side of the state.  Sports was now my job.  The coach was now my boss.  Training and competing in track events kept me busy.  I coached gymnastics for my work/study employment.  I also judged at conference gymnastics events. School, training and competing were my life and the college town was my home for the next four years.
Even then my right knee was often painful.  But back then, athletes were often told "no pain, no gain," and to "man up".  Sports medicine was in its infancy.  My knee was never x-rayed all the while I was in college.  My knee was wrapped or iced when the pain was bad.  My coach wanted me to run and I did not want to disappoint him. I wanted to do my job and succeed.  Sitting out of practice or an event wasn't an option for me.
In my family we tend to get quiet and seek solitude when we are in pain or not feeling well.  Nonetheless, we do our best to get done what is expected of us.  The many orthopedic specialists who've examined my right knee in the past fifteen years all agree that my original knee injury occurred during my track and field days-more than thirty years ago.  Don't get me wrong, I enjoyed the competition, being part of the team and sharing the joy of our frequent successes.
Like many other former athletes, my knee problems weren't all that bad right after college.  Like most other young adults, I took my mobility for granted.  My right knee just wasn't as strong or reliable.  Occasionally, it buckled, but for the most part I managed without serious problems for the next twenty years.  I didn't give much thought to growing old.  But moving point A to point B became increasingly challenging as I approached my fortieth birthday.  At first, my health care providers told me to take over-the counter pain meds, rest elevate, etc., the standard non-invasive treatments.
But by 2007, I was taking narcotic pain meds, and by 2010, I needed to take these around the clock in order to live with the pain. I had pain with every movement of my knee joint.  In 2012, the x-rays radiologic imaging told the doctors that my knee joint had severe necrosis, (a common side effect of HIV treatment meds) and was seriously degenerating.
Sudden falls became an ever more frequent problem for me.  I'd just stand up and the knee would give out and down I went.  I got other injuries when I fell, including facial bruises, black eyes and serious hematomas on my body. The narcotic meds caused other problems. First, I didn't want to need them because it didn't seem right to be a recovering addict and taking narcotics all day-every day.
Also, I took very, very many medications already.  At the beginning of 2013, because of my numerous health conditions, I took a handful (totaling 28 pills) at once just before breakfast.  I needed some medications just to counter-act the side effects of other medications.  But mostly, the strong pain meds made me so lethargic that I could easily fall asleep in the middle of a sentence.  No matter how hard I tried to get restful sleep at night, it just didn't work.  I grew increasingly withdrawn and depressed.  Eventually I needed a cane.  Later I used a walker to maintain my stability.
The first of my orthopedic doctors said there was nothing to be done. They felt I wasn't a candidate for knee replacement surgery.  Then I was referred to a new orthopedic surgeon.  He told me I needed surgery and he could do it by creating a special replacement joint that met my needs.  This doctor got me scheduled on the October 2013 surgical schedule, just 6 weeks after meeting him.  My knee surgery went very well, except for a complication related to a previously unknown medication allergy.  This required a brief re-hospitalization.
Then I had a short spell in a nursing home where I received physical therapy to learn the skills I would need to keep safe at home.  I never used a wheelchair after surgery, just kept up with my physical therapy as I was instructed.  Six weeks after the surgery date, I was back home at Clare Housing where my room was set up with a hospital bed.  It felt great to be back home!  It was equally good to feel safe and secure when moving around on my new knee.  The Clare Housing staff was great.  Three weeks after returning home I was able to go up and down the stairs to get to dinner.
The year of 2014, was a totally different and much better experience for me.  I was able to wean off the narcotics and it became easier for me to move freely and walk greater distances.  I became more appreciative of my restored mobility.  That spring, I helped friends plan and host an early May garage sale benefitting a Habitat for Humanity project.  I helped move, sort, stock, clear and sell the donated items.  I really enjoy garage sales, especially bartering with the customers.  I also like to see who buys what, but mostly, I just like being a part of the sense of community generated at garage sales.
The sale was a tremendous success.  Even though it ran for three days, there was some really great stuff left unsold, so my friend and I loaded up the car.  We brought these items to one of Clare Housing's homes, where a garage sale benefitting the 2014 Red Ribbon Ride was held.  I enjoyed working at that sale also, as I had in the past.
In July, my friend and I went for lunch with the Habitat for Humanity folks.  We learned they were planning a fundraising walk for the end of September.  The first leg was a 10 mile group walk through rural Minnesota.  Each person needed to raise $100 in pledges.  As we left the restaurant, my friend innocently asked me whether I thought I could manage a 10 mile walk on my new knee.  I didn't blink.  "I know I could ….but I'm not so sure about you",   I replied.  Game on!
Two more friends joined our group.  Dan, a semi-retired attorney did no preparation training at all.  Taylor, a fifteen-year-old high school student, also didn't do anything except to show up on the day of the walk.  My friend and I both tried to do what we could to get in shape.  I made many laps around Lake Harriet with other friends of mine.  Generous friends donated the pledges I needed.
My orthopedic surgeon said it was OK for me to take on this challenge.  Even though they had some concerns, the house staff helped me to prepare for the long hike.  They gave me good suggestions like advising me to wear the leg brace I had from before my surgery.  They reminded me that I didn't have to finish the whole ten miles if I had problems — it was OK to drop out.  Everyone at the house encouraged me — the other residents, the staff, volunteers and cooks.  One cook in particular was a real cheerleader for me.  I wanted her to know that I'd completed the whole walk.
September 27, 2014 was a beautiful autumn day.  To start the day, our small group enjoyed a tasty high calorie breakfast at a great hometown café.  A little later, our whole group of fifteen walkers wearing our blaze orange reflective vests resembled the county's sentence-to-serve work crew.  The trees were in full color.  The route was peaceful (except for one trucker with a big dog) and scenic.  It meandered along county roads near corn fields and dairy farms.  It wasn't a race. Our small group's only goal was to complete the whole ten mile distance.
The others completed the trek in about half the time our group did.  However, we forged on even as the temperature went well over eighty degrees, with high humidity.  The sun was beating down on us and sunburn and bug bites were just a part of the experience, but we never considered quitting.
Even though I drank many large bottles of Gatorade, and several more of plain water, I lost twelve pounds that day.  It took my group five hours of walking from the starting place to the finish line, stopping only twice for short rests.  I never really doubted that any of us wouldn't complete the walk.  That afternoon, when we got back to my friend's house, we tried to nap, but we were both too tired to fall asleep.  The next day, our only problem was our very sore feet.  My new knee was fine.
Walking ten miles almost a year ago was very different from making the state record for running the 800 meter event.  The ten mile walk was a far greater challenge.  I certainly felt more gratitude upon its completion, but it was equally sweet each time I crossed the finish line.  Both events were a demonstration of ability, health, determination, strength and overcoming a challenge.
I'm grateful to the Clare Housing staff for the five years of advocating for me, and guiding me through the health care system until the problem with my knee was properly addressed.  They kept me safe from serious injuries when I was at my worst. When I came home from the nursing home, they made sure there was enough staff coverage at the house to take care of everyone, even when that wasn't always easy.  But mostly, I am so thankful that they never try to limit me when I try to reach my goals.