Scott. Tony. Kale. Keith. — December 1, 2016
Dear Friend,
Thirty-five years ago, the world changed forever. The Centers for Disease Control noted five cases of pneumocystis pneumonia in otherwise healthy gay men. Today, 1.2 million Americans are living with HIV, and more than 44,000 people contract HIV every year.
Here in Minnesota, 8,200 people are living with HIV and approximately 300 people are infected each year. It's easy to get lost in the statistics and forget about the human stories of people impacted by this disease. Each number is a life – a son, daughter, parent, or friend whose life was cut short or at the least changed forever.
So today on World AIDS Day, I ask you to take a moment from your busy day to remember. Take a moment and help us honor the hundreds of people who Clare Housing served over the past 30 years, and the following individuals who left us this past year:
Scott
Tony
Kale
Keith
We are in uncertain times. With a new President elect, many people I talk to are concerned about the future of HIV funding, and the work we have accomplished to reduce new infections and improve lives. One thing you can be assured of is our continued 30-year commitment to providing home, health and hope to people living with HIV in our community.
This is a time, more than ever, to strengthen and expand our community of supporters. Our story is powerful and thanks to YOU our work changes lives. How the next four years play out is an unknown, but we will, as we did three decades ago when this epidemic started, continue to fight for the rights of people living with HIV.
Together we will ensure that all people have access to the health care and medications they need to achieve positive HIV health outcomes. Thank you for your continued support of Clare Housing and all those living with HIV/AIDS in our community.
Standing with you,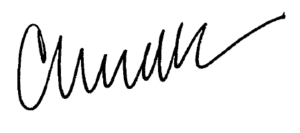 Chuck Peterson
Executive Director