Meet Luann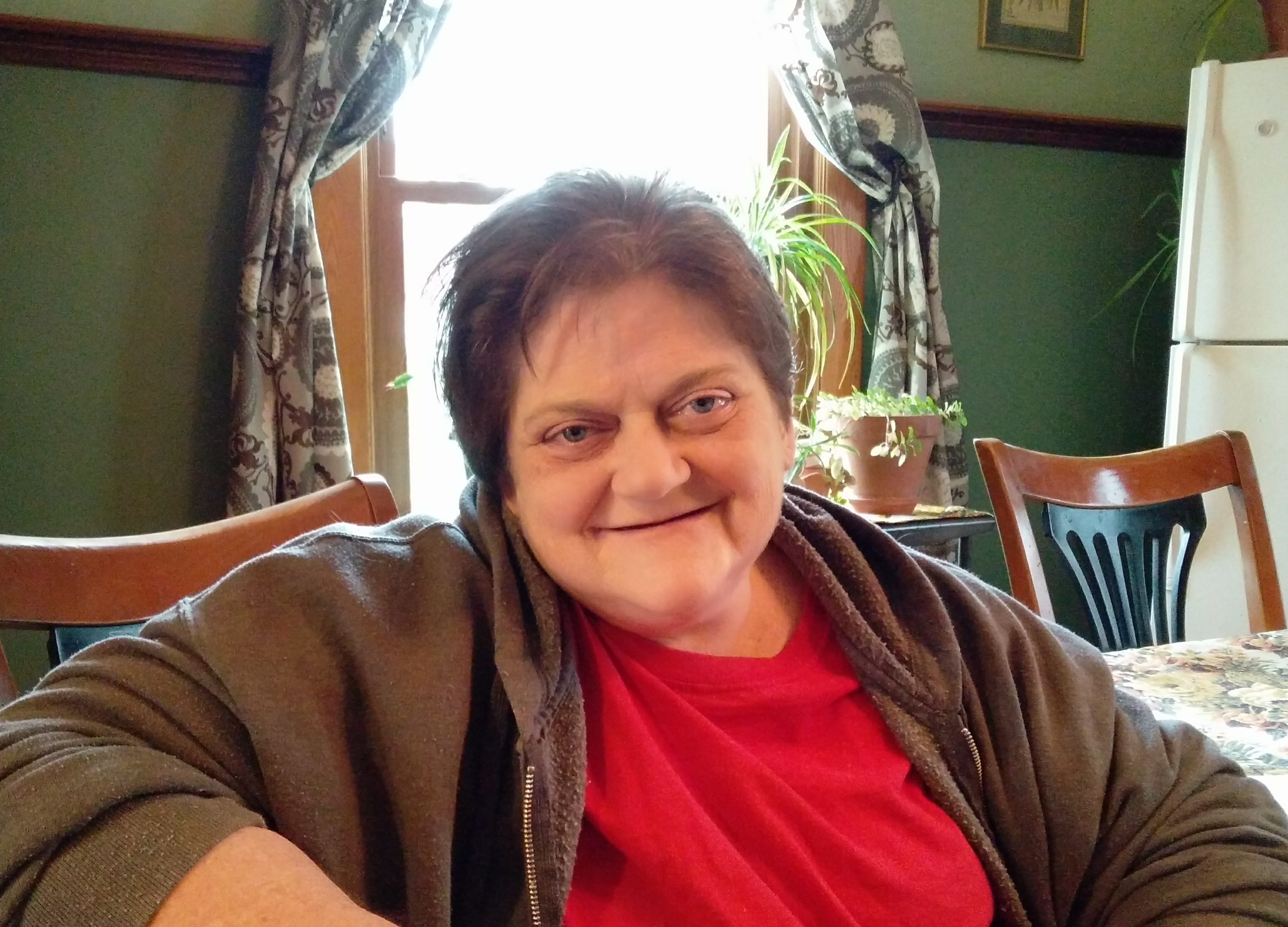 "I can remember the first time Deb visited," Luann smiled.
"We sat on the love seat in the living room and held hands. That's the first time we ever felt comfortable enough to hold hands in public. I feel I've been plucked out of hell and ended up in heaven."
Thanks to you, Luann's spending her holiday season at home for the first time in 5 years.
HIV, pancreatitis, degenerative bone disease. That's a partial list of the medical challenges Luann deals with day-to-day. Looking at her it's hard to imagine how such a small body could hold so many hardships. It's even harder to imagine how it still holds such hope.
For half a decade, Luann was stuck in cycle that shook her world apart. It started with a bout of pneumonia. Luann coughed so hard she broke a bone in her spine.
That landed her in the nursing home for the first time, and so began a pattern of bouncing from emergency room, to hospital, to nursing home — and back again.
"I don't like to think about how many holidays I've been in the hospital," Luann shared.
"Thanksgiving, Christmas, Halloween…Since I moved back to the Midwest, I've had only two Thanksgiving Days at home. The rest I've spent at the hospital or nursing home." The only silver lining from this difficult time was falling in love.
At her second nursing home, Luann met a new roommate, Deb. Deb was also a widow. It started as friendship. Deb and Luann talked all hours of the day. "We talked until they gave us our night meds," Luann laughed. "After the night meds, you have an hour and then you start talking weird or fall asleep."
Luann and Deb are still together. Luann's grateful to finally live in a place where she doesn't have to hide their relationship. Her health has improved while she's been here as well.
"I haven't had one ambulance ride since moving in. It's amazing. I look forward to it being a good holiday season, at home among friends. I can have my partner over and I can be honest about who she is. The other residents and the staff here — they are my family now too."
Thanks to supporters like you, Luann is home. Here she can enjoy the holidays. Here her grandbaby can play in the yard. Here her partner can visit, and they don't have to hide who they are. You made that possible.
With your help, we'd like to make this possible for others like Luann. Please join us for a Journey Home program, a one-hour get together over refreshments where you will learn how you can get involved with Clare Housing.