We're proud to be selected as a partner by MAC AIDS Fund — October 24, 2016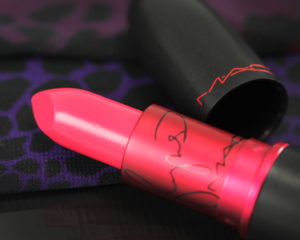 Thanks to MAC AIDS Fund for awarding Clare Housing a $50,000 restricted grant to help support our residents over the next 12 months!
In case you're not familiar, whenever you purchase a tube of VIVA GLAM lipstick, all proceeds go to support people living with HIV. Since its beginning, M•A•C Cosmetics has always been outspoken about its brand, its products, and its causes which is why they founded the Fund.
The M·A·C AIDS Fund's mission is to serve people of All Ages, All Races, and All Sexes affected by HIV and AIDS. To partner with the bold, the visionary and the brave who confront the epidemic in countries and communities where people are most neglected, off the radar and at highest risk. We're honored Clare Housing and its innovative housing program for people living with HIV made this list of partners.
Responsive, agile and alert, MAF funds innovative programs that deal directly with the most marginalized, stigmatized and under-heard victims. MAF celebrates humanity, life, creativity and individuality. Making a difference, one VIVA GLAM lipstick at a time.
If you need to find a lipstick shade to match with your Halloween outfit, why not pick up your perfect shade of VIVA GLAM?