Clare Housing Announces New Executive Director – Chuck Peterson — May 21, 2013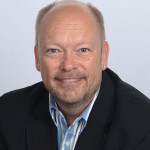 Clare Housing is pleased to announce  today Chuck Peterson as the new executive director.
Chuck is well acquainted with the work of Clare Housing, a nonprofit that provides safe, stable and affordable housing with supportive services for those living with HIV/AIDS.   From 1995-97, Peterson was executive director of Grace House, a care home for those living with HIV/AIDS.  Grace House became part of Clare Housing in 2006.   He has chaired and served on the Clare Housing board and volunteered with Rural AIDS Action Network and Open Arms Minnesota.
Peterson has worked for a number of nonprofits including Film in the Cities, The Dale Warland Singers, Theatre de la Jeune Lune, Artspace Projects, Inc. and 11 years at the Minnesota Council  on Foundations.
"Chuck's background perfectly suits our organization's needs at this time," said Board Chair Nancy Lee.  "His broad experience in the nonprofit sector will be pivotal to our ability to build on the growth accomplished under the leadership of Lee Lewis."
"We are continually working on projects to develop more housing for those on our waiting list.  He is energized about this work as well as finding ways to position Clare Housing within the evolving health care system so we maximize our ability to serve Minnesotans who live with HIV/AIDS and are at risk of homelessness. "
Chuck will begin his new position on June 17th.