M·A·C AIDS Fund awards $40,000 to Clare Housing — December 23, 2014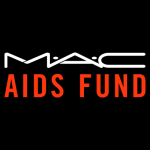 We're pleased to announce that M·A·C AIDS Fund has awarded a $40,000 grant to fund the supportive housing we provide here at Clare Housing.
Clare Housing provides affordable housing and supportive services to low-income residents and those who have experienced homelessness at two supportive housing sites (soon to be three!)
Individuals enrolled in the assisted living program receive supportive services, such as, nursing care, medication administration, hands on assistance with activities of daily living, and help with building independent living skills. You can learn more about what we do at Clare Housing, and how our work is helping to end the HIV here.
M·A·C AIDS Fund is able to make this contribution thanks to individuals who purchase from their VIVA Glam product line. Every cent of the sales of VIVA Glam lipstick and lipglass go to support the grantmaking work that the Fund does.
Based on the generosity of this grant, there must be a lot of very glam people out there! Thanks to  M·A·C AIDS Fund and their customers for helping to make our work possible.