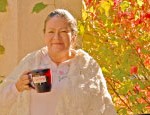 WHAT: Coffee with Chuck: a Strategic Framework Sneak Peek
WHERE: Clare Apartments, 929 Central Avenue NE, Minneapolis, MN 55413
WHEN: Thurs., Sept. 25, 8:30 am
Thanks for your interest in joining us for a special preview of Clare Housing's new strategic framework and mission. As one of our strongest supporters, we'd like to give you this opportunity to discuss our evolution and share your thoughts on our work supporting people living with HIV/AIDS.
We've scheduled three different coffee hours hoping at least one will work with your schedule. If you can attend, please follow the link to register for your preferred date.
If you can't join us, please fill out the short "regrets" form below letting us know. We'd welcome your feedback.
Thank you!
FOLLOW THE LINK TO REGISTER
CAN'T MAKE IT? PLEASE FILL OUT THIS FORM