Meet Celita & Eric Levinson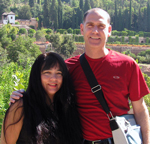 Over the last ten years, my wife and I have been so proud to watch Clare Housing's growth. We continue to support Clare Housing because we believe in their mission. After all, we have seen firsthand how Clare Housing changes lives, and returns dignity to people living with HIV/AIDS.
We first heard of Clare Housing in 2003, when we were invited to Frank and Betsy Russomanno's home for a "Friends Dining with Friends" dinner party. The format was a creative and intimate way to be introduced to the mission of Clare Housing. We were treated to a fabulous gourmet dinner prepared by a professional chef, served great wine, and engaged in wonderful conversations with friends, followed by a brief presentation on Clare Housing.
We attended three more dinners over the course of seven years. What we learned each time was inspiring, and for Celita, becoming more and more personal.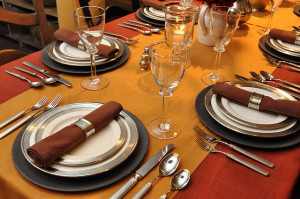 Celita was an Occupational Therapist. She worked in a long-term care facility in Minneapolis in the late 1980s. Back then, receiving an AIDS diagnosis was basically a death sentence. This care facility was one of the first in Minnesota to accept AIDS patients. Here she had the opportunity to assess, create treatment plans, and care for AIDS patients who were very ill.
Although 1990 was her last year working as an Occupational Therapist, Celita has never forgotten any of her AIDS patients.
So much progress has been made in the treatment of AIDS since that time, yet if anyone with HIV/AIDS is not able to take their medication, they do not benefit from this progress. If they are homeless, it is virtually impossible for them to obtain the medications and care they need. Clare Housing responds to this need by providing a home, caring support staff, and the medications needed on a daily basis.
At our last "Friends Dining with Friends" dinner at the Russomanno's in 2010, we met and listened to Chuck Peterson, then a board member. We heard about the great work that Clare Housing was continuing to do, and also about the Clare Midtown Capital Campaign that was going on at the time. We learned about the desperate unmet need for housing for HIV/AIDS people in the Twin Cities, and how Clare Midtown would be able to accommodate more residents. We wanted to know more.
After the Russomanno's dinner, we then met with Chuck and Lee Lewis, Clare's then Executive Director, for lunch to learn more. We next took a tour of Clare Midtown under construction, and decided to participate in the Capital Campaign.
We also learned about Clare Housing's program for making connections between donors, the community, and Clare Housing residents, and we attended a Journey Home tour. We agreed to bring a meal to share with the residents of Clare House in St. Paul once per month.
This was a great way for us to meet people benefiting from Clare House, in an informal atmosphere over dinner. We were able to hear firsthand what issues and challenges they faced, and how they didn't have hope before connecting with Clare Housing.
If you're considering learning more about Clare Housing, Celita and I encourage you to attend a Journey Home tour. These free monthly programs are an excellent way to see first-hand the importance of this organization, and hear from the residents themselves how valuable it is. (Learn more about upcoming Journey Home tours here.)