10 Years of Support! We Salute the Edward R. Bazinet Foundation. — December 16, 2016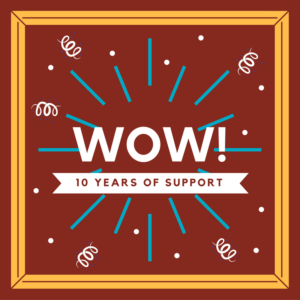 Today we'd like to thank the Edward R. Bazinet Foundation and its trustees. For the past 10 years, the Foundation has supported our residents. That's quite the track record!
They recently renewed their support with a grant of $5,000. This support is needed more than ever before. Our waiting list doubled in the last year to 300 people. That's a lot of men, women and children living with and affected by HIV who are looking for supportive housing.
With the help of supporters like the Bazinet Foundation, we will continue our work to create an AIDS-free world based on a foundation of equitable access to housing and healthcare. Our next milestone will be the opening of Marshall Flats in North East Minneapolis in the fall 2017. Once open, this new apartment building will house over 36 people living with and affected by HIV.
Thanks again to the Bazinet Foundation for its bold and stalwart leadership in support of people living with HIV.