WARM THE WORLD: DONATE WINTER COATS & BOOTS — November 21, 2016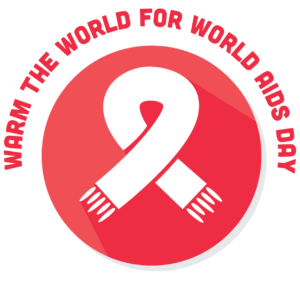 In honor of World AIDS Day on December 1, 2016, we're doing a "Warm the World" Winter Coat & Boot campaign now through December 15.
WHY ARE WINTER COATS AND BOOTS NEEDED?
Around 90% of our residents live on $10,000 a year or less. Many have less than $90 of spending cash per month. With such a limited income, you can see how buying a new coat can be out of reach.
There are two ways to participate in this drive…
FOR BLACK FRIDAY BARGAIN HUNTERS AT THE MALL:
While you're out finding good deals, take advantage of discounts you see at stores! Then drop off your donation at Clare Apartments anytime day or nightduring the campaign, Nov. 25 through Dec. 15.FOR BLACK FRIDAY BARGAIN HUNTERS AT THE MALL:
Make sure to leave your name and contact information on the clip board with the Resident Assistant at the front desk.
FOR ONLINE DEAL HUNTERS:
You're welcome to order things online and have them shipped straight to us from any store!
We also have a pre-made Amazon Wishlist that's already set up with "Prime-able" coats, boots, and our address entered as the recipient. We encourage you to use Amazon Smile.
Note that the deals on Amazon may not be as good as those you find elsewhere, but this list has good quality items that should last folks for many years. Again, you're welcome to make your purchases where ever you'd like.
WHAT WE'RE LOOKING FOR:
Men's Coats: Sizes M to XXL, Men's Boots: Sizes 9 – 13 (Most of our residents are adult men, so we need the most coats of this type.)
Women's Coats: Sizes M to 2X, Women's Boots: Sizes 7 to 12
Kid's Coats: All Sizes, Unisex Preferred (Yellows, Greens, Blues), Kid's Boots: All Sizes. (There are around 20 children of Clare Housing residents who live primarily at our Scattered Site apartments around the community.)
Thanks for giving the gift of warmth to a resident in honor of World AIDS Day! Together we will "warm the world!" If you have any doubt about how much a donation like this can mean to someone, please take a look at Denis' thank you note.